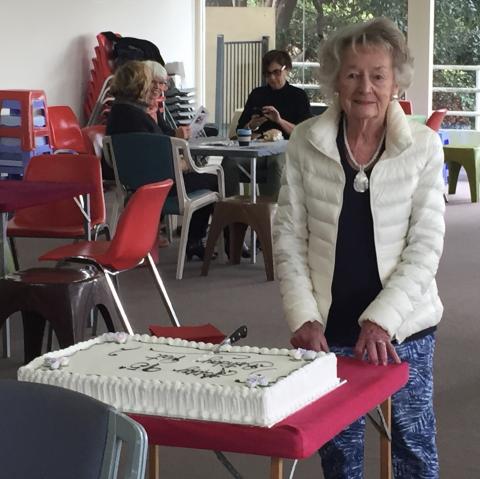 Patti Ayres passed away Friday 8th October at the age of 99.  Patti was a long-time member of HHBC and was the committed Partner Finder for the Monday sessions for many years.
Patti had one son Robert.  She is pictured at her 95th birthday party at the club.
We hadn't seen her smiling face since the very first COVID lockdown.  She will be missed by all.